Mizfitonline recently talked about her torrid (and long standing) love affair with Chia seeds, and I hope you've listened to what she had to say and incorporated it into your diet. But if you haven't yet gone out to pick up your stockpile of Chia….get ready to add one more thing to your shopping list.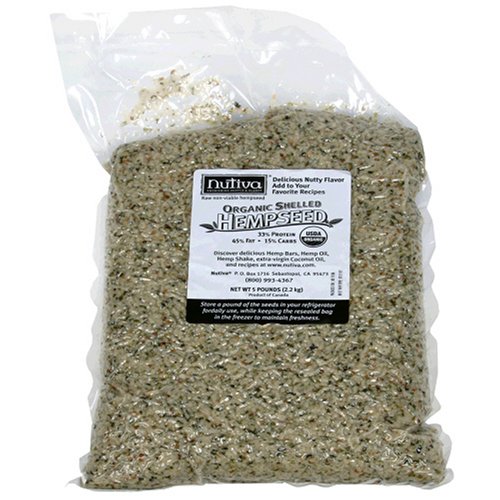 As passionate as MizFit is about Chia…I am even more so about Hemp Hearts (also known as hemp seeds).
I guess you could say it's a feverous love affair. Actually, it's more than a love affair; I simply cannot live without it. There are a lot of foods out there that claim to be super foods, and for good reason. But in my opinion, Hemp Hearts are the greatest super food of them all.
Okay, so you may be asking yourself "what exactly are hemp hearts" or "are hemp hearts something like marijuana?" Well, let me tell you. Hemp hearts are the shelled seeds of the industrial hemp plant, which just happens to be an innocent cousin of the marijuana plant. Related to this "cousin", but totally legal and oh so much better for you.
I thought I'd try to match MizFit's Chia Seeds style and incorporate a little facetime into this post just like she did. Here I am giving you the low down on some great ways to use hemp seeds:
And what about the benefits? If I would have done a video on this one, it would have been more like a full length feature film. There's no end to the goodness it provides for you.
The oh so many benefits of Hemp Hearts:
More Energy, Exceptional source of protein, and Natural.
Best source of protein, essential fats, vitamins and enzymes on the Earth.
Do not contain significant amounts of sugar, starches or saturated fats.
Contain more amino acids (proteins) than milk, meat or eggs.
Contain more omega 3 essential fat than any fish.
Is a complete protein source – much more balanced than & digestible than any soy product.
Contain about 47% oil, 86% of which is omega 3, 6, 9.
Contains all the essential omega 3 fats required for human health.
Hemp Hearts are unmatched in Nature for their balance of all required proteins and all essential fats as well as most vitamins and enzymes.
Is perfect for those troubled with constipation and for those avoiding carbohydrates.
Provides more energy than energy bars — without their sugar, milk, nuts, and meat.
Is suitable for those unable to eat gluten, sugar, milk nuts, or meat.
The list really does go on and on.
You might not know me as well as you know Mizfitonline, but I really do hope I've got you convinced to integrate hemp seeds into your diet. They can be purchased at Whole Foods and many health food stores around the country. I've experimented with many brands and places to buy them, and I'd have to recommend Nutiva as the best organic shelled hemp seeds on the market. Here's the link to purchase directly from them: Nutiva Hemp Hearts.
Have you discovered Hemp Hearts already? Let me hear what you have to say, and if you're as feverously in love with them as I am.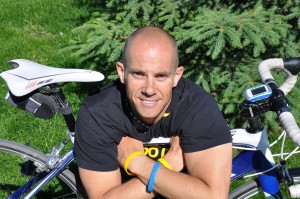 Darryl runs a cycling lifestyle website called Loving the Bike, and has a passion for Family, Cycling, and Living a Healthy Life. Be sure to contact him if you have any questions about hemp hearts, cycling, or just want to say hi. You can find him on Twitter, Facebook, Google+, or catch up with him on the bike on one of the backroads of Austin.